Customer Engagement Management

Profitics CEM Suite is a powerful collaboration and integration platform for both intra-enterprise and inter-enterprise workflow management. We integrate cutting edge web and analytics technologies to create out of the box software solutions that solve difficult challenges for our clients. Profitics creates custom software solutions that address the following challenges:
Creating a collaboration platform to exchange information between vendors, customers and suppliers
Providing the right product for the right customer at the right time
Creating a "smart" and efficient eCommerce platform
Distributing relevant and fresh content to customers
Growing an engaged and participative community around a brand or product(s)
Implementing an effective loyalty program
Optimizing market baskets, product categories and bundles
Increasing inbound website traffic and sales
Generating high-quality data to form actionable business insights
Driving better business outcomes with software-driven tools and processes
Forecasting demand, supply and competitive-based scenarios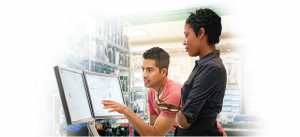 Customer Engagement Management

CEM allows your company to go beyond typical CRM suite capabilities and enhance your business processes with unique, value generating software solutions. Profitics utilizes Web 3.0/Semantic Web component enhanced portal software to develop customized applications that transform your business processes.
Profitics CEM Platform Capabilities:
Content management
Workflow management
User management
Security management
Sales force automation
eCommerce and account management
Distributed Order management
Supplier Integration
Social Web Integration
Customer Contact Management
360 degree View of the Customer
Mobile Application Development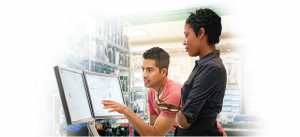 Customer Engagement Management

Profitics CEM Suite is a powerful collaboration and integration platform for both intra-enterprise and inter-enterprise workflow management. We integrate cutting edge web and analytics technologies to create out of the box software solutions that solve difficult challenges for our clients. Profitics creates custom software solutions that address the following challenges:
Collaborative platform – Complex multi-party and multi-portal collaborations, smart client applications and sophisticated analytics
Social Network Integration

Social and collaborative networks like Facebook, Twitter, MySpace, Google and Yahoo using rich Open Web 2.0 API
Chat, Blog, RSS and other customer forums

Mobile Solutions – Mobile device applications such as Android & iPhone
Advanced Portal Management – Comprehensive portal management applications such as user accounts, customer profiles, customer reviews.
Pricing and Promotion Optimization

Contextual pricing and advertising
Intelligent emails, discounts, cause-based marketing and other promotions
Targeted and customizable product catalogs

Smart eCommerce

Customer interactions related to promotions, coupons, loyalty rewards, payments, cause donations, returns, and customer support and satisfaction
Order Fulfillment applications such as shopping cart, secure payment, wish list, smart recommendations and order confirmation & status notification

Search Engine Optimization (SEO) and Search Engine Marketing (SEM)
Learn how the CEM platform delivers value for Profitics customers